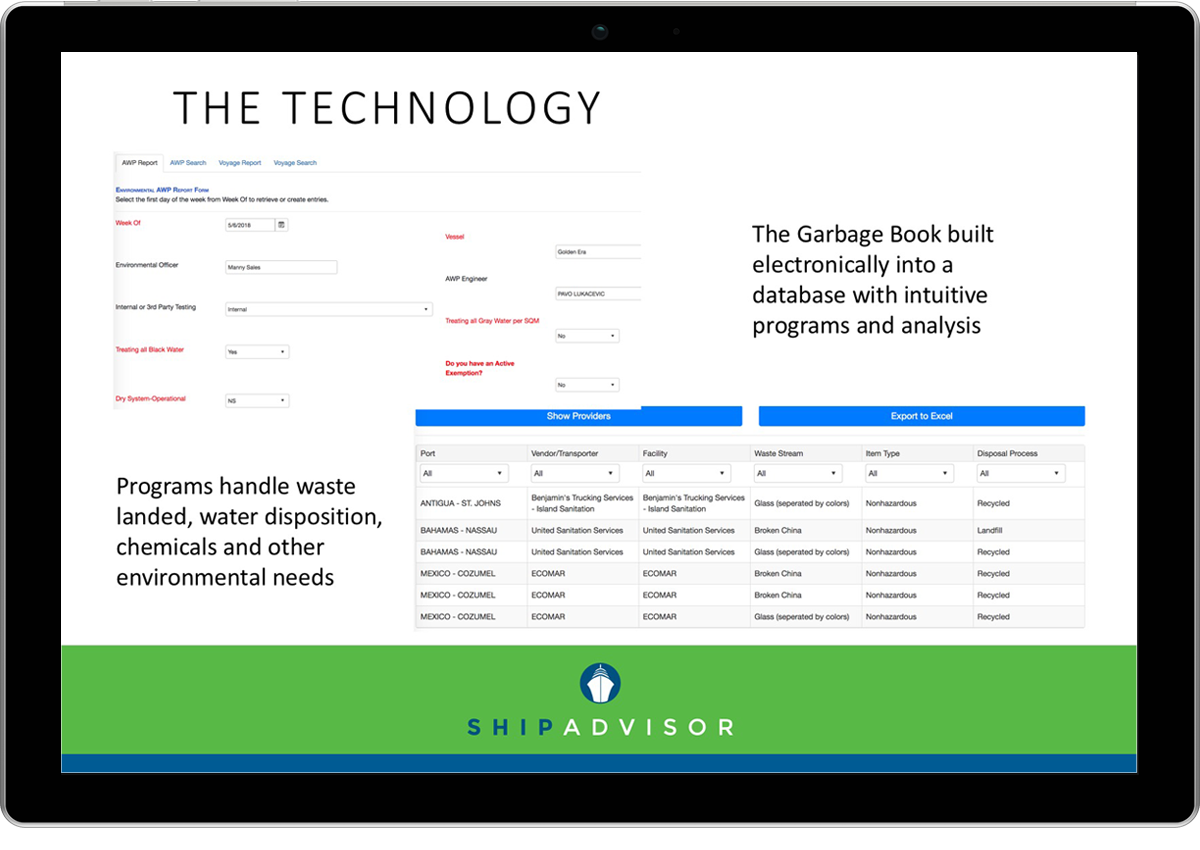 Capture your present.
Learn from your history.
Define your future.
Regulatory Compliance & Management Powered by Swordpoint
Improve Operations with Process Management, Data Collection and Reporting

Ideal for Shipboard Management, Reporting and Improvement in Maritime Operations.
Solutions
Security Safety Health & Environmental
Standardize Incident Information Capture (via cloud services)
Single point of entry based on incident or data type (Elimination of multistep data entry)
Improve accuracy of reporting and information review in real time
Approval review through designated workflow
Instant Data & Awareness for Management
Severity-based alerts and notifications in real time
Secure link to incident data and ownership
Custom reports and forms
Communicate Easily to Shipboard and Shoreside
Distribution of status to all relevant parties
Communicate missing processes or procedures
Drive compliance based on company and regulatory policy
Flag open issues and incomplete incidents for review
EPA, CDC Sanitation Act, MARPOL
Kerry Cruise Vessel Ship and Safety Act of 2010(CVSSA)
FBI Crime Reporting Requirements
Coast Guard, IMO, Bahamas Naval Authority, Malta N.A.
Outbreak Prevention Plan, PH Inspections
Coast Guard Garbage Book
US Department of Labor – WC, OSHA, MSHA
Strengthen Database Relationships
Integrate with third party databases
Documentation of reporting
Validation of process and accountability
Provides demographic data across platforms
Intelligent reports and forms for compliance, regulation and key performance indicators
Integrate to continuous improvement analysis, audits and daily reports
Property management
Internal audits
Mobile applications
Waste Water Processing
Discharge Assessment Report
Waste Financial Report
Reduce claims and litigation
Minimize exposure to regulatory fines and expenses
Reduce incidents with real time data driven analysis
Why Shipadvisor is the Best Solution for the Cruise Industry?
User-centric technology that STRENGTHENS AND PROTECTS YOUR BUSINESS and IMPROVES THE WORK EXPERIENCE for employees. The solution guides them through safety and security procedures that are critical yet often stressful and compromising. Swordpoint's Chief Technology Officer, Jack Tipsword, explains Swordpoint's deep roots in the cruise industry and the evolution of a software that is improving how cruise lines manage safety, security and environmental situations.
"Just a quick note to let you know how much I value the purpose-built SwordPoint database you developed for our security department. From our first conversation, you focused on understanding our business as well as our business needs. Your design team's experience was evident, but their patience and responsiveness was amazing. They worked hard to be sure the system was user friendly. In the end, the system you developed for us allows effective oversight, communication, analysis and decision making. It is at the core of our shipboard operations and is simply fantastic. Many thanks for your great (and continuing) support!"
GARY M. BALD
Senior Vice President and Global Chief Security Officer (Retired)
Royal Caribbean Cruises, Ltd.
Pricing
Straight forward, pay-by-the-location.